Well, hello lovelies! It's time to head to the best party in blog land, . I hope you have all got your glad rags on and dolled to the nines. I think this one is going to get messy!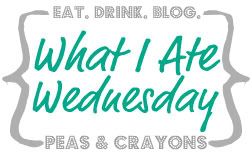 Yesterday morning I woke up bright and early and did a yoga podcast from Yoga Download.com. I opted for the shorter hip opening yoga session that involves a lot of runners lunges, pigeon poses and frog poses amongst lots of other poses to stretch out those hips. It was great preparation for my beloved Body Pump class in the evening.
After stretching out those hips I made up a bowl of Swiss Organic Muesli with homemade cashew milk, strawberries, blueberries, a chopped banana and crumbled coconut butter. The muesli tasted great especially with the added addition of the fresh fruit and coconut butter…yum!
My mid week run this morning went much better than . I ran 5.4 miles in 53 minutes which meant that my pace was 9.48 minutes/mile. I was really happy with this run as I felt strong throughout. I also did my usual abs and core workout. Beforehand, I decided to go out on an empty stomach, which seems to be working well for me when I exercise first thing in the morning. I really did feel great out there this morning and the weather was beautiful- although it's raining buckets now!
Post run I made a mega green smoothies using a banana, curly lettuce, frozen strawberries, homemade cashew nut milk, water, double fudge crunch protein powder, mesquite, lucuma powder, xanthan and guar gums. It was topped with raw macadamia nut butter, molasses and pecan and treacle granola. This tasted amazing and the perfect refuel after that run! 🙂
For lunch yesterday I made a huge salad plate which included curly lettuce, raddish, red pepper, carrots, cannellini beans, and sprinkled with sprouted sunseeds provencale by Raw Health. This was perfect! I made an awesome salad dressing to go with it too, not only did it taste great but it's pink too! 😀
*Pretty in Pink Dressing*
Ingredients (vegan)
1 small raw beet root

1 raw carrot

1 tbsp of tahini

1 tbsp of apple cider vinegar

1 tbsp of fresh parsley

juice from half a lemon

1 clove of garlic (optional)

seasonings
Chop the carrot an beet root in to small chunks and begin to mix together in the food processor. Add all of the other ingredients and mix until smooth. Depending on your food processor you may want to add some water and oil to help the mixing and change the consistency of the dressing.
This dressing is gorgeous! I added some water to mine to change up the consistency, but I think I might leave it out next time so I can use it as a dip. The tahini gives it a lovely creamy texture. I could have quite happily ate this straight from the jar.
I ate the most delicious Crunchy Peanut Butter Cliff bar that I dug out of my Whole Foods stash yesterday afternoon:
I'm surprised that I managed to hold off eating this heavenly bar for so long. It was all the way back in March that I went to Whole Foods. I think another trip is required ASAP! 😀
Dinner last night was a bit of a mash up of a few things that I had lying a round as I needed to go grocery shopping. I cooked off an onion with a clove of garlic and added courgettes, mushrooms, broccoli and edamame beans. To this I added some brown rice that I cooked up at the weekend and some tomato puree, a pinch of sugar, dried thyme and veggie stock. On top went sliced Linda McCartney vegetarian sausages and basil. I served this mish mash of food on top of some spinach.
For such a speedy and random meal this tasted amazing! The tomato-y sauce worked great with all of the delicious veggies and sausages. It just goes to show that you can always make something out of nothing.
My day of eats was all rounded off with lots of dehydrated blueberries and a few squares of Lindt Hazelnut Deluxe chocolate:
I really enjoyed this weeks eats for WIAW! I hope you are all having a wild time at the party! 😀
What is the best thing that you have cooked up from random ingredients the day before a grocery shop?
What is the most tastiest thing that you have ate at this weeks fabulous WIAW party?!?!